"Unicadose Red Fruit Detox"
Generic brand
food complement
14 x 10 ml unicadoses – 154 g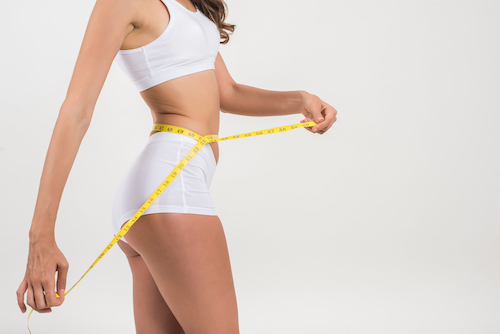 Ingredients and nutritional composition for the maximum daily dose (1 stick):
Water, ulva lactuca algae aqueous extract 4 g (crustaceans), fructose, glycerine, green tea leaf dry extract 80 mg, ash leaf dry extract 80 mg, guarana seed dry extract 80 mg, birch leaf dry extract 80 mg, pineapple fruit dry extract 80 mg, Meadowsweet tops dry extract 80 mg, papaya fruit extract 80 mg, quack grass root 80 mg, dandelion root dry extract 80 mg, chicory root dry extract 40 mg, fructo-oligo-saccharides 40 mg, magnesium (in citrate form) 10 mg, red berry flavouring, citric acid, preservatives: potassium sorbate, E124 red colouring (may have undesirable effects on activities and attention in children). Contains caffeine: 9 mg/daily dose.

Recommendations for use:
1 dose per day to be diluted in a glass of water, preferably in the morning during breakfast time.
Claims:
Guarana seeds help to promote weight loss and to burn fat. Natural green tea leaf extract helps to stimulate the oxidation of fat. Chicory root helps to facilitate the digestion of fat. Green tea and ash leaves, along with dandelion, quack grass and chicory root, help to facilitate urinary elimination and to detoxify the body.
Warning:
Food supplements are to be taken as part of a healthy lifestyle and should not be used as substitutes for a varied, balanced diet. Comply with recommendations for use and do not exceed the recommended daily dose. Keep out of the reach of children. Not recommended for adolescents or pregnant or breastfeeding women. Not recommended for those with salicylic derivatives allergies and those undergoing anticoagulant treatment. Contains caffeine: not recommended for children or pregnant women. Only consume with meals.
Download the product description
Return to "generic brand" page