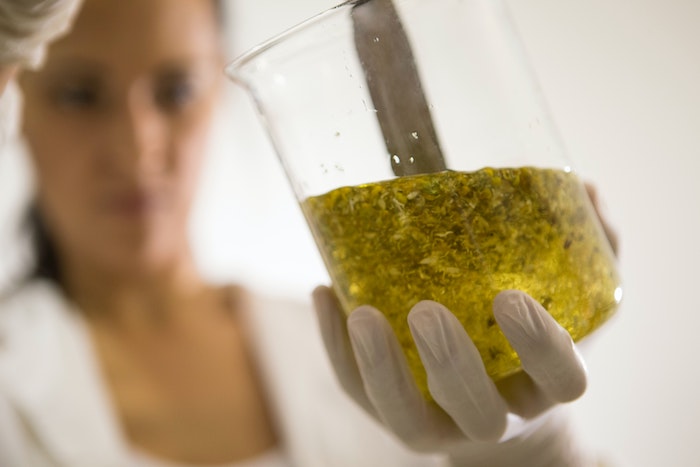 Tailor-made or turnkey formulas
A French manufacturer of food supplements since 1995, Novapharm supports many brands in the development of innovative tailor-made or turnkey formulas in line with consumer needs.
Production under quality assurance
We ensure the quality and safety of your products thanks to our Ecocert certification and our HACCP procedure.
Subsidiary of the Dewavrin dermo-cosmetics group
Novapharm belongs to this 100-year old family group, present all around the world, which plays a role in the health/beauty sector.
Whether you wish to produce small, medium or large batches, we will be by your side every step of the way, from the marketing concept through to the actual marketing of your food supplements.

Our production unit is located in the South of France, close to Montpellier, in Vendargues (Hérault region).
Our priorities :
>> To offer you a wide range of high quality liquid or powder galenic products,

>> Made from carefully selected, environmentally friendly raw materials.
Our experts are at your disposal
Search for ingredients
We source raw materials depending on our clients' specifications. In order to ensure the best quality, we mainly search for natural products in France or Europe, and place the emphasis on organic, vegan or eco-responsible sources.
Assistance with formulation
Along with our technical sales representatives, our scientific team will assist you with formulation, adapted to your needs (regulatory checks, search for ingredients, choice of excipients, etc.). Whatever your project, whether it be total or partial formulation.
Assistance with notification
Prior to the marketing authorisation for your products, our R&D department will help you with their notification. A notification application dossier may be submitted. In particular, this will include: information about the ingredients used, nutritional analysis, labelling of the product, etc., and the option of export analysis upon request.
Powder and liquid manufacturing
Products are manufactured at our Novapharm laboratories:
In powder form (capsules, tablets, etc.).
In liquid form (vials, monodoses, etc.).
To find out more
Manufacture in small, medium and large production batches
At our unique production site, we are capable of producing small and medium batches (from 500 units).

This flexibility is particularly useful for:
Newcomers to the market,
Existing small or large laboratories wishing to secure their products by having several manufacturers,
Large structures wishing to test pilot batches.
We also offer you tailor-made support for this type of project: formulation > creation > packaging > regulations.

To find out more
Generic brand production
Do you want to move faster? Would you like a quick product to place on the market? Take advantage of the wide range of products from our generic brand.

Our standard formulas cover the main market segments: Vitality / Well-being / Digestion / Women's health / Anti-aging / Dermo-nutrition / Beauty / Sun care / Weight loss/ Mobility.

To find out more
Microencapsulation
The microencapsulation process enables a product (solid, liquid or paste) to be contained in micro-particles.

The innovative Novacaps® process, developed by Novapharm, is an original combination of these two systems.

Pour en savoir +
Organic
Novapharm develops organic and vegan food supplements. This translates as:
sourcing mainly French or European raw materials,
compliance with manufacturing good practices that are environmentally friendly,
production that complies with the charter of organic products certified by Ecocert
the use of recycled, recyclable and compostable packaging.
To find out more
Do you have a project?
Would you like to develop a food supplement formula? Would you like to find out more about our generic brand range?